Services
Native Stem Cell Centers is dedicated to providing the best regenerative solutions for difficult to manage orthopedic conditions. Currently, we offer two main types of treatment: stem cell injection therapy and platelet-rich plasma (PRP) injection therapy. Depending on what type of condition, disease or injury you suffer from, we will recommend a treatment course that may include stem cell therapy, PRP, or a combination of both.
We use top of the line equipment and techniques, combined with the most up-to-date research and orthopedic knowledge for managing arthritis and injury. Each patient's condition is assessed by an orthopedic surgeon who guides a treatment regimen customized to your specific condition and lifestyle goals.
Stem Cell Injection Therapy (BMAC)
More and more patients and physicians are considering stem cells for management of arthritis of the joints.
At Native Stem Cell, our treatment regimen is centered around the use of stem cells from your body, specifically from your bone marrow, to control and even reverse the damage of arthritis. These stem cells are extracted from your bone marrow during a simple, in-office procedure and processed using the highest quality equipment and techniques to yield a highly concentrated dose of stem cells. Read more about stem cell therapy.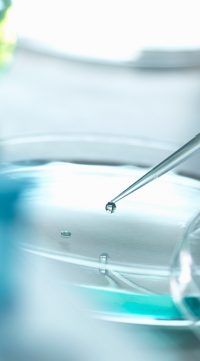 Platelet Rich Plasma (PRP) Injection Therapy
Platelet-rich plasma (PRP) injections are easily accomplished in a simple 30 minute office procedure. PRP has a strong anti-inflammatory effect and is frequently referred to as "natural cortisone" or "natural steroids" due to its ability to calm inflammation and pain without the negative side effects of a steroid injection. In addition to its anti-inflammatory effects, PRP has numerous growth factors and other helpful regenerative factors.
The PRP is prepared by centrifuging blood you donate at the time of the procedure. We will draw a small amount of your blood (approximately 1/5th the amount you would donate at a blood drive) and process and centrifuge it to isolate the PRP. After the PRP is prepared, it will be injected back into the joint or area of injury by a trained orthopedic surgeon.
PRP is a useful and effective tool for treating a wide variety of soft tissue and arthritic complaints. It was previously thought that PRP was mostly effective in relieving pain through its anti-inflammatory properties. More recently, doctors and researchers have begun to understand that the growth factors and other cytokines present in PRP may also play a collaborative role in helping your body heal injured tissue or in augmenting the healing properties of stem cells.
At Native Stem Cell Centers, we use PRP in a variety of different ways, each tailored to your condition and treatment goals. With Dr. Crawford's guidance, you may decide to add a series of PRP injections to your stem cell injection to augment your arthritis treatment. For other issues, especially tendon and ligament issues such as rotator cuff, ACL, Achilles or other soft-tissue injuries, a single PRP injection might help you on the road to recovery.