STEM CELL THERAPY FOR HIPS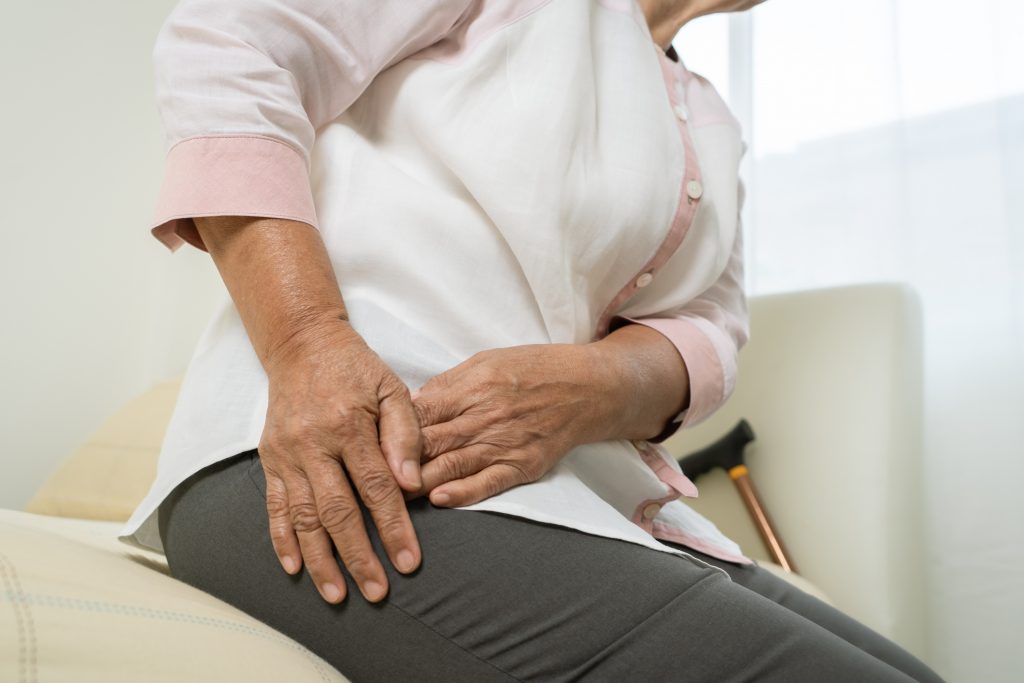 Quick Read

If you have hip pain or arthritis of the hip, Native Stem Cell Clinics offers stem cell therapy and PRP injection solutions that can reduce your pain and let you return to the active lifestyle you love.

Dr. Kevin Crawford has more than 25 years of experience helping people with hip pain and other orthopedic conditions. Learn about how the experts at Native Stem Cell Clinics can help you.
ReVivaStem® is our exclusive, proven solution for knee, hip and shoulder pain.
Set up a free in-person or telemedicine call with a board-certified orthopedic surgeon.
Learn about how stem-cell therapy and platelet rich plasma, or PRP, therapy can reduce your pain from hip arthritis.
Our proven therapies and solutions are tailored to each patient, based on your condition. People come to us for relief from:
Chronic hip pain
Hip arthritis
Bone-on-bone degeneration
Or they want to avoid hip replacement surgery.

If you would like more information about stem cell therapy for hip pain or to learn about PRP therapy or ReVivaStem®, call our Native Stem Cell Clinics in Bloomfield Hills, Grand Rapids or Houghton Lake, or fill out this form to set up an appointment.
People with hip arthritis often report feeling pain and stiffness. The symptoms may appear in different parts of the body. Hip arthritis might cause inflammation, low back pain, pain in the groin or difficulty sitting comfortably.
The effects of hip arthritis may be more prominent and apparent after you have been at rest for a while and try to get moving again.
At Native Stem Cell Clinics, we've helped patients with arthritis of the hip regain the comfort they once enjoyed.
Dr. Kevin Crawford, Beaumont doctor and medical director at Native Stem Cell Clinics, is a board-certified orthopedic surgeon with more than 25 years of experience helping people with hip pain, degeneration and arthritis. He is also a pioneer in Michigan stem cell therapy, having studied the field for many years under renowned experts across the country.
If you have hip pain, learn more about regenerative medicine and how stem cell therapy can reverse your hip arthritis.
Stem Cell Therapy For Hip Arthritis And Pain
Stem cell therapy is one of the solutions that provide long-lasting results for hip arthritis and hip pain. However, unlike the other alternatives — such as surgery — stem cell therapy has the added benefit of being quick to work and causing less downtime and recovery.
Solutions For Hip Pain
Some people may think that surgery is their only option for hip arthritis, but at the same time, the idea of hip replacement surgery is daunting, overwhelming, confusing and scary. Surgery is a big step with no guarantee of results.
Other solutions for hip pain include:
Painkillers: Prescription drugs and over-the-counter medicine can provide temporary relief, but they will not solve the problem. And they can cause adverse reactions in other organs.
Cortisone shots: These shots give a short-term benefit and may relieve inflammation in a specific area of your body, but they do not last. Many patients need multiple injections and this can eventually damage tissue.
Arthroscopic surgery of the hip: This minimally invasive procedure allows a surgeon to see inside the joint to diagnose the problem; however, it is still a major surgery. Patients often need to use crutches for several weeks.
Hyaluronic acid gel injections: Some providers offer intra-articular injections of the knee or hip, but this has not proven to be an effective solution for hip arthritis.
Not only are these solutions ineffective over the long-term, but they also do not work for many patients. At Native Stem Cell Clinics, we have studied the alternatives and have found that stem cell therapy is often the best course of action for many people suffering from hip pain due to wear and tear of the joint.

Our patients have come to us seeking pain relief after complaining of the following symptoms:
Having a hard time getting up from a chair
Difficulty walking
Difficulty with stairs
Trouble standing for an extended time
Physical activity is painful
Difficulty sleeping
At Native Stem Cell Clinics, we have developed a process known as ReVivaStem®, which uses a patient's own adult stem cells, taken from your own bone marrow and injected into the source of the pain, to regrow hyaline cartilage, the type of cartilage that covers the ends of bones in your knees, hips, shoulders and other joints. This cartilage can carry the weight of the body and repeated daily use.
Why does stem cell therapy work for hip pain? Stem cell injection therapy allows the joint to grow new cartilage, cushioning the bone and allowing for a return to everyday activity without discomfort.
How does PRP therapy help with hip injuries and joint pain? PRP therapy uses rich parts of a patient's own blood. The platelet rich plasma is a natural anti-inflammatory agent. It is often given as a complementary therapy to stem cell treatments.
Schedule A Consultation Regarding Stem Cell Therapy For Hip Problems
If you are interested in learning more about stem cell therapy for hip pain, give us a call at Native Stem Cell Clinics to see if stem cell therapy is right for you.
For more information about stem cell therapy for hips or to learn about ReVivaStem®, you can schedule a free consultation or ask any questions you may have about your hip condition. Give us a call today:
Bloomfield Hills (248) 918-2875
Grand Rapids (616) 622-2361
Houghton Lake (231) 821-3753