STEM CELL THERAPY FOR KNEES
Quick Read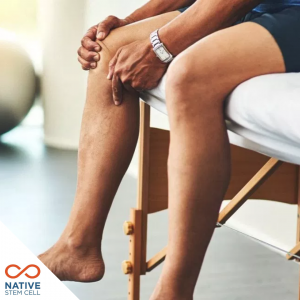 Native Stem Cell Clinics offers stem cell therapy and PRP injection therapy for knee pain, hip pain and shoulder pain and arthritis of the knee, hip and shoulder. Dr. Crawford and the expert staff of Native Stem Cell Clinics will help you learn more about our therapies, including ReVivaStem®. If you are in pain:
Set up a free in-person or telemedicine call.
Visit our board-certified orthopedic surgeon for an in-person consultation.
Learn about how stem-cell therapy can help regrow cartilage.
Many people are curious:
Does stem cell therapy work for knee pain?
Can stem cell therapy repair damaged knees?
Does stem cell therapy regrow cartilage in knees?
In many cases, the answer is yes! If you would like more information, call our Native Stem Cell Clinics in Bloomfield Hills, Grand Rapids or Houghton Lake, or fill out this form to set up an appointment.
If you are suffering from knee pain and want to rebuild cartilage, stem cell therapy is a promising treatment option.
Stem Cell Therapy For Knee Injuries And Arthritis
Many people with knee pain are looking for solutions for pain, limited mobility and instability. Our patients have reported positive results.
Stem cell therapy is an effective alternative to much more invasive solutions, such as knee replacement surgery.
Solutions For Knee Pain
When people are in pain, they often turn to:
Over-the counter medicine
Prescription painkillers
Anti-inflammatories
Cortisone injections
Arthoscopic surgery
Hyaluronic acid gel injections
These are not long-term solutions, and they can mask the problem. Not only are they ineffective, but they can also be expensive and require repeated medical appointments. In the case of opioid painkillers, long-term use can lead to abuse, dependence and addiction.
The good news is, patients suffering from any kind of joint pain may be considered as candidates for stem cell therapy.
After several years of suffering due to osteoarthritis (due to wear and tear), patients come to Native Stem Cell Clinics for relief from knee pain.
Do any of these situations sound familiar?
Having a hard time getting up from a chair.
Difficulty walking up and down the stairs.
Trouble standing for long periods of time.
Physical activity is painful.
Your knee feels like it is going to give out.
Swelling in the knee. Popping. Cracking.
Difficulty sleeping.
At Native Stem Cell Clinics, stem cell therapy is the most encouraging treatment for knee pain that we have seen in some time.
We have developed a process known as ReVivaStem®, which uses a patient's own adult stem cells, injected into the source of the pain, to regrow hyaline cartilage, the type of cartilage that covers the ends of bones in your knees, hips, shoulders and other joints. This cartilage can carry the weight of the body.
Stem Cell Therapy Is An Alternative To Knee Replacement
Many patients have been told that knee replacement surgery is their only option when it comes to resolving joint pain. Knee replacement surgery is a major, traumatic surgery that requires a hospital visit, repeated visits to a doctor, physical therapy and medication to control pain.
Patients must schedule time off work for physical therapy, recovery and rehabilitation.
If you can avoid all that, wouldn't you want to?
Native Stem Cell Clinics can help people with
Osteoarthritis
Knee pain
Bone-on-bone degeneration
Age is not a factor for stem cell therapy. In fact, some patients who are of an advanced age choose stem cell therapy because the recovery and results are much quicker than with a knee replacement surgery.
Knee Stem Cell Injection Procedure
Stem cell therapy is an in-office procedure and can be performed at any of our three Native Stem Cell Clinics in Michigan.
Your care is always guided by a board-certified orthopedic surgeon, from start to finish.
Dr. Crawford will review your medical history and imaging, such as X-rays and MRIs and perform a physical exam.
You will be given a local anesthetic.
We will withdraw a small amount of bone marrow, which is a rich source of stem cells.
The marrow goes through a process to isolate and concentrate the stem cells for injection in the knee joint.
After the stem cell injection in your arthritic knee, stem cells will help regrow cartilage for at least nine months. There is little to no downtime with this regenerative therapy.
We'll check in on you along the way and schedule follow-ups as necessary.
Your results will be studied and recorded in our database to help us quantify your results and contribute to our process of improvement and best practices.
PRP injection therapy can be used in conjunction with stem cell therapy at the beginning of your therapy or along the way, to provide faster relief. PRP therapy is also known as platelet rich plasma therapy, another one of the services performed at Native Stem Cell Clinics.
Many patients seek physical therapy as they recover, because years of favoring one leg over the other may have led to some bad postures and habits, or because they want to improve their range of motion. Dr. Crawford will be able to guide you on additional recommended therapies.
Schedule A Consultation Regarding Stem Cell Therapy for Knees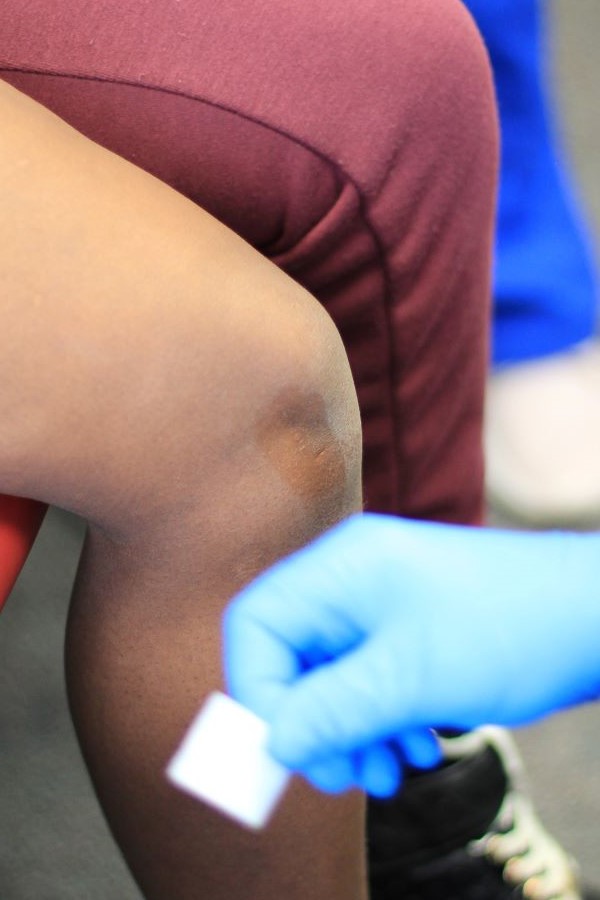 Knee pain is extremely common. Two of three people will experience knee pain by the time they are 85 years old. Some people live with it for years, when they could be enjoying their lives.
Dr. Crawford and the staff at Native Stem Cell Clinics want to help patients improve their quality of life. If you played basketball or hockey in your twenties and thirties, there's no need to give up the sport you loved. Activities such as gardening, golfing, dancing, hiking and playing with the grandkids are that much easier and more fun when you can move the way you're used to.
For more information about stem cell therapy for knees or ReVivaStem®, schedule a free consultation or give us a call:
Bloomfield Hills (248) 918-2875
Grand Rapids (616) 622-2361
Houghton Lake (231) 821-3753